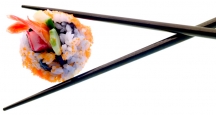 Kyo Ya | Japanese Restaurants in NY
Midtown Manhattan Hotels are close to top NYC Things to Do, such as dining at popular Japanese Restaurants in NY. For a top Japanese Restaurant in NY, try Kyo Ya in the East Village.
Address:
94 East 7th Street New York, NY 10009
Kyo Ya
Cuisine: Sushi/Japanese
Neighborhood: East Village
Price: $$$$
Reservations: Taken
Hours: 
Monday through Saturday – 5:30 p.m. to 11:30 p.m.
Sunday – 9 a.m. to 10 p.m.
Looking for NYC Things to Do? Try Dining out at top Japanese Restaurants in NY like Kyo Ya.   
About Kyo Ya:
For one of the top Japanese Restaurants in NY, dine at Kyo Ya in the East Village. Kyo Ya offers an upscale experience in Japanese dining, typically serving meals kaiseki style (which consists of enjoying an intricate Japanese meal served during a formal Japanese tea ceremony).
At Kyo Ya, diners indulge in a tasting menu that starts at $120 per person. If you want to enjoy one of these meals at Kyo Ya – or try some of the many complex and delicious a la carte dishes that are available – you'll need to make reservations at least 1 day in advance.
Many New York visitors consider Dining in New York one of the top NYC Things to Do. This is why we love to recommend elaborate, elegant NYC Dining experiences at NY Restaurants like Kyo Ya. At Kyo Ya, you can leisurely eat exquisite Japanese fare – lingering over dishes like Kani Goma, Tofu Gratin, Sweet Potato Tempura, and Miyashige Daikon Nimono. It's incredibly pleasurable to take the time to appreciate all of the delicate flavors - and textures - that are present in each of the menu items at Kyo Ya.
While you'll find quite a bit of dishes at Kyo Ya that are traditional – and ones you've probably seen before - there are also some entrees that are a bit on the unusual side and only of interest to certain diners. The Ebi Shinjo and Kurobut Kakuni are a few of these uncommon plates. Kyo Ya's menu relies heavily on seafood and poultry, but there are a few veggie dishes available as well.
If you want to stay at an NYC Hotel that is close to top NYC Things to Do - like enjoying New York Dining - choose an NYC Hotel in Midtown. A Midtown Manhattan Hotel will be close to many great NYC Restaurants and it will be near the best Activities in New York.
NYC
Visitor's Guide
Learn about all there is to do, see and experience in the world's greatest city!