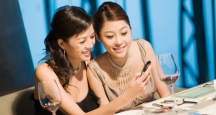 Felidia | Italian Restaurants in NY
Consider enjoying a meal at Felidia when you're looking for a top Italian Restaurant in NY.
Address:
243 East 58th Street New York, NY 10022
Felidia
Cuisine: Italian
Neighborhood: Midtown East
Price: $$$$
Reservations: Taken
Hours: 
Monday through Thursday – 12 p.m. to 2:30 p.m. and 4:30 p.m. to 11 p.m.
Friday – 12 p.m. to 2:30 p.m. and 4:30 p.m. to 11:30 p.m.
Saturday – 5 p.m. to 11:30 p.m.
Sunday – 4:30 p.m. to 10 p.m.
Felidia is an Italian Restaurant in NY that is a favorite of both locals and visitors.
About Felidia:
Felidia is one of the top Italian Restaurants in NY. This East Side Restaurant in NYC is the flagship of Lidia Bastianich, a top chef and television personality who is quite the big thing in Manhattan Bastianich opened Felidia in 1981 and the NY eatery quickly became a favorite with New Yorkers and NYC visitors.
At Felidia, Bastianich's warmth and passion for serving – and for food – is evident. If you're familiar with Bastianich's TV show and cookbook, you know that she is devoted to her fans and committed to offering them the most exquisite of Italian fare.
Through Felidia, Bastianich shares her innovative method for cooking Italian cuisine more directly. Felidia happily employs Executive Chef Fortunato Nicotra to turn quality ingredients into dishes that delight and surprise. Nicotra has been with Felidia since 1998, and he brings a unique presentation to Italian food – crafting up inspiring dishes that reflect all regions of Italy.
The New York Times honored Felidia with 3 stars and the James Beard Foundation nominated Felidia for the Outstanding Restaurant in the U.S. award. Felidia is one of just a few Italian Restaurants in NY that has been gifted with the Wine Spectator's Grand Award Winning Wine List recognition.
If you're looking for a gem among Italian Restaurants in NY, dine at Felidia in Midtown. This New York Restaurant sits moments from any NYC Hotel in the Broadway Theater District or near Central Park.
NYC
Visitor's Guide
Learn about all there is to do, see and experience in the world's greatest city!