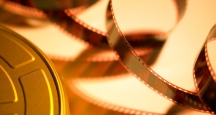 New York Film Festival | NYC Events
The New York Film Festival is an Event in NY that gives talented filmmakers a chance to screen their work.
Date:
September 30, 2016
to
October 16, 2016
Since 1962, this NYC Event has attracted filmmakers and cinephiles from around the country.
About the New York Film Festival:
The New York Film Festival has been an annual Event in NY for more than 50 years, and it is a wonderful chance to see films in several genres. Filmmakers vie for the chance to have their films included, and attendees enjoy seeing some of the best films of the year.
Many of the films first screened at the New York Film Festival have gone on to win prestigious awards. Some of the selected films are by established filmmakers while others come from emerging filmmakers. Whatever genre is your favorite, you'll likely find something you'll love. Drama, documentary, and comedy are a few of the popular categories at this NYC Event.
The selected films were chosen from thousands of entries. Selections were made by the Film Society of Lincoln Center. The very careful selection process ensures that only the best new films are included in this prestigious film festival. This year's New York Film Festival Poster was created by Apichatpong Weerasethakul – a filmmaker who also works in the visual arts. Prints of the poster will be available for sale during the festival.
The screenings are only one part of this Event in NY. Other highlights are filmmakers workshops, panel discussions, parties, meet and greets, and awards ceremonies. Tickets to both the film screenings and the other events associated with the New York Film Festival will be available online.
Tickets to screenings can also be purchased onsite. Tickets will be available to individual screenings or as a package that includes several screenings. Note that tickets to some events, such as the workshops or panels, may sell out in advance. If you're hoping to attend any of those Events, it's best to reserve your tickets well in advance.
If you'll be in the City during this NYC Event then consider checking out some of the best films of the year at the New York Film Festival.
NYC
Visitor's Guide
Learn about all there is to do, see and experience in the world's greatest city!