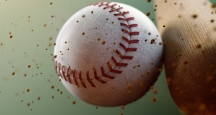 Fan Fest | NY Events
Fan Fest is an NY Event that is a can't-miss for any true Yankees fan.
When you're looking for summer Activities in NYC, attending a Yankees game is always a great choice. The NY Event brings together Yankees fans of all ages for a day of baseball-related fun.
About Yankees Radio Network Fan Fest:
New Yorkers are very serious about their baseball, and this NY Event gives fans a chance to celebrate their favorite team in a fun and festive way. Both locals and visitors will head to Little Italy to enjoy all of the Activities that are part of Yankees Radio Network Fan Fest!
There are plenty of reasons to add attending Fan Fest to your list of can't-miss Activities in NYC. As you stroll through Little Italy, you'll be treated to lots of samples and the chance to shop for all sorts of Yankees gear from the vendors who will set up shop. While the food and vendors are great, the highlight of Fan Fest is the chance for fans to meet some of their favorite players.
Several Yankees players will attend Fan Fest. Bring along an item you'd like them to sign, such as a bat, glove, or book, and collect the autographs of all the players in attendance. Some of the players will also be available for photos. Attending a Yankees game can be a pricey Activity in NYC, but Fan Fest is free and open to the public, so it's a perfect chance for fans on a budget to meet the players.
Yankees fans are loyal whether the team is in first place or whether, like this year, they are struggling to stay out of last place. Yankees Radio Network Fan Fest is just another way for fans to get together and show their support for the pinstripes. The NY Event takes place from noon to 8 p.m., so carve out a few hours to stop by, play some games, and meet the players.
The full list of players who will attend Fan Fest has not been released, but it will be available on the NY Event's website as the date draws closer. If you're looking for family-friendly Activities in NYC then Fan Fest is a perfect option.  
NYC
Visitor's Guide
Learn about all there is to do, see and experience in the world's greatest city!