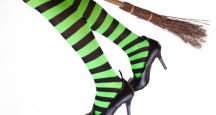 Theatre in NYC | Wicked
Want to visit a Theatre in NYC to see a top Broadway Show? Consider Wicked – a top Show since 2003.
Address:
Gershwin Theatre | 222 West 51st Street, New York, NY 10019
About Wicked:
What is the best experience in Theatre in NYC? Ask a handful of New York locals this question and you may get a few different answers, but the consensus will probably be that Wicked is one of the top Broadway Shows.
Wicked has enjoyed an open run in Manhattan since 2003. This top production tells the delightful story of the famous land of Oz – before Dorothy made her fateful visit there. In the early days of Oz, 2 vivacious women called the land home – one who was ambitious and overwhelmingly beautiful and another who often went misunderstood.
Wicked explores how 2 very different characters – and unlikely friends – grew from college roommates to women at opposite ends of the social spectrum. The Wicked Witch of the West and Glinda the Good Witch are the stars of Wicked – a highly-entertaining venture in Theatre in NYC that has entertained millions of NYC locals and tourists.
If you're looking for Accommodations in NYC that are close to top Broadway Shows – like Wicked - choose an NYC Hotel in the Broadway Theatre District or in Times Square.
For one of the most enjoyable Broadway Shows on your trip to Manhattan, sit down to a performance of Wicked and watch a classic story told in a reimagined way. Wicked delves deeper into the some of the Wizard of Oz's most beloved characters and it introduces some new ones. This Broadway Show primarily follows green-skinned Elphaba – from birth to college – as she navigates life-changing events that eventually have her coined as wicked.
Show Times for Wicked:
Monday: Dark
Tuesday: 7 p.m.
Wednesday: 2 p.m., 8 p.m.
Thursday: 8 p.m.
Friday: 8 p.m.
Saturday: 2 p.m., 8 p.m.
Sunday: 3 p.m.
NYC
Visitor's Guide
Learn about all there is to do, see and experience in the world's greatest city!