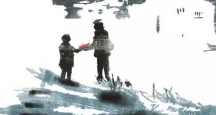 Broadway Shows | The Last Ship
Seeing Broadway Shows is a top NY Thing to Do. Don't miss The Last Ship which closes in March of 2015.
About The Last Ship:
Life in the English seafaring town of Wallsend has always revolved around the local shipyard. In this close-knit community, hardworking men spend their lives building magnificent vessels and they do so with great pride. One man – Gideon Fletcher - dreams of a different future, however. He sets out to travel the world – leaving his love and life behind. The Last Ship tells the story of Gideon, Wallsend, love, life, and more.
Are you looking for great Broadway Shows to see on your trip to Manhattan? Consider The Last Ship, a Broadway theatrical production that is sure to be one of the year's smash hits.
If you are searching for NYC Accommodations to stay at that are close the top Broadway Shows – and near all of the most popular Things to do in NYC – Hotels in NYC's Broadway Theater District will be your best choice.
The Last Ship runs at the Neil Simon Theatre, which is in the heart of the Broadway Theater District. This Broadway Show follows Gideon's return home after 14 years. It tells about what happens when Gideon finds the shipyard's future in danger and his childhood sweetheart engaged to someone else.
The Last Ship offers theatergoers a chance to experience loss, wonder, and the spirit of adventure. It is a hopeful tale – a production that is perfect for those in the mood for a touching drama.
See The Last Ship and witness the men of Wallsend as they take their fate into their own hands. Watch them build a towering representation of a shared dream – one that has defined their existence. Journey with Gideon as he realizes he left more behind than he could have possibly imagined.
NYC
Visitor's Guide
Learn about all there is to do, see and experience in the world's greatest city!