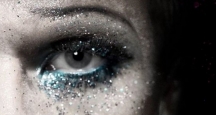 Broadway Theaters | Hedwig and the Angry Inch
Hedwig and the Angry Inch is a Show on Broadway that opened in April of 2014. Enjoy a night at a Broadway Theatre during your next visit to the City.
Address:
Belasco Theatre | 111 West 44th Street, New York, NY 10036
About Hedwig and the Angry Inch:
What are the top Shows on Broadway this year? Hedwig and the Angry Inch is a cult classic Broadway Theater production that is also a Tony Award winner. The sparkling musical is part drama and part comedy, and it's a highly-memorable Broadway Show experience that is extremely popular with fans of the original film - and for Hedwig newbies.
Hedwig and the Angry Inch offers a glittering good time at one of the top Broadway Theaters in Manhattan. This Broadway theater production features one of the biggest collections of sequins that you'll likely ever see and it stars the popular Michael C. Hall – from Dexter - who takes over the role of Hedwig from Andrew Rannells (The Book of Mormon).
Hedwig and the Angry Inch was first seen off-Broadway, where it began at Westbeth and then ran for more than 2 years in the late 1990's at the Jane Street Theatre. This groundbreaking theatrical production was a hit from the start, winning an Obie Award and receiving many other accolades for its film adaptation.
Are you trying to choose between the many New York Hotels that are available for a trip to Manhattan? Stay at a New York Hotel near Broadway Theaters and you'll have many options for fun Things to do in New York nearby.
For one of the most exciting experiences in Broadway Theater, sit down for a performance of Hedwig and the Angry Inch. This revival production earned 8 Tony Award nominations in 2014 and it won 4 Awards – including Best Revival of a Musical and Best Performance by an Actor in a Leading Role in a Musical (won by shimmering star Neil Patrick Harris).
Hedwig and the Angry Inch is a musical tale of a fictitious rock and roll band. The story follows an outrageous transvestite named Hedwig and it is told from "her" perspective. Hedwig and the Angry Inch takes audiences on a journey with the loveable Hedwig – and her band – as she tours the country in the shadow of rock star Tommy Gnosis.
For a top choice among New York Hotels – one that is close to Hedwig and the Angry Inch and all of the other top Shows on Broadway – choose a New York Hotel in the Broadway Theater District. Times Square Hotels and Central Park Hotels are also close to top Broadway Theaters.
NYC
Visitor's Guide
Learn about all there is to do, see and experience in the world's greatest city!