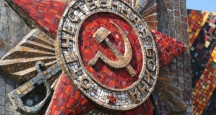 Broadway Shows NY | Doctor Zhivago
What are the top Things to do in NY? Many NYC travelers like to see Broadway Shows. NY's upcoming production of Doctor Zhivago is sure to be very popular with New York locals and tourists alike.
Address:
Broadway Theatre | 1681 Broadway, New York, NY 10036
About Doctor Zhivago:
Looking for fun Things to do in NY? We suggest you see a few Broadway Shows. NY has many outstanding theatrical productions running at any given time of year, so there will surely be something to suit your interests.
One of the top Shows on Broadway this year is Doctor Zhivago, an epic romance that takes place during the final days of Czarist Russia. During this time period, the First World War and the chaos of the Russian revolution are ending, and Zhivago (a political idealist, physician, and poet) is experiencing a life that history will not let go of.
Zhivago is torn between living with his devoted wife and following his yearnings for the mysterious – and passionate – Lara Guishar. Zhivago is not the only one with eyes on Lara, however. He competes for her affections with a young revolutionary – Pasha Antipov – and an aristocrat, Victor Komarovsky.
If you're searching for Things to do in NY, consider attending a performance of Doctor Zhivago or another one of New York's top Broadway Shows. NY's production of Doctor Zhivago explores the strength of art and love – in the face of political oppression, war, and revolution. It's sure to be a top Broadway Show and a "must-attend" NYC Event on any list of Things to do in NY.
If you prefer other types of Broadway Shows, NY will surely have something to please. Try a Broadway musical or a comedy on Broadway – or opt for a thrilling drama like The River.
NYC
Visitor's Guide
Learn about all there is to do, see and experience in the world's greatest city!