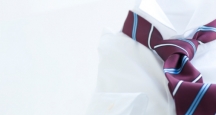 Theatre on Broadway | The Book of Mormon
Book of Mormon is a popular Broadway Show. See this or visit another Theatre on Broadway to enjoy a top Thing to do in NYC.
Address:
Eugene O'Neill Theatre | 230 West 49th Street, New York NY 10019
About The Book of Mormon:
Where will you find the best Theatre on Broadway? With so many outstanding musicals and plays in New York City, you really could find an outstanding theatrical production at any NYC Broadway Theater. But, some will tell you that the top Broadway Production is at the Eugene O'Neill Theater. Here, The Book of Mormon entertains excited audiences who come to watch the Tony Award-winning show.
The Book of Mormon is one of the most hilarious experiences in Theatre on Broadway. Trey Parker and Matt Stone (4-time award-winning creators of South Park) and Robert Lopez (co-creator of the award-winning Best Musical Avenue Q) brought The Book of Mormon to New York City in 2011, and today the production is still enjoying an open run at the Eugene O'Neill Theater on West 49th Street.
Entertainment Weekly called The Book of Mormon the "funniest musical of all time." The Daily Show's John Stewart said The Book of Mormon is "a crowning achievement, so good it makes me angry." New York City audiences continually comment that The Book of Mormon is one of the best productions they've ever seen.
If you're looking for Theatre on Broadway that features award-winning choreography – and substantial hilarity and hijinks – sit down for a performance of The Book of Mormon.
In The Book of Mormon, 2 Mormon missionaries take an evangelical trip to Uganda – and they carry their faith, naiveté, and their Book of Mormon with them. Neither of the faithful ones knows much about any of these things, however, which makes for a fantastically-funny look into just how impossible their mission may be.
The Book of Mormon offers beloved characters, entertaining parodies, and so much more. It reflects the vivid and comical minds of Parker, Stone, and Lopez – and it provides for a lighthearted evening out near your NYC Accommodations.
Show Times for The Book of Mormon:
Monday: Dark
Tuesday: 7 p.m.
Wednesday: 7 p.m.
Thursday: 7 p.m.
Friday: 8 p.m.
Saturday: 2 p.m., 8 p.m.
Sunday: 2 p.m., 7 p.m.
NYC
Visitor's Guide
Learn about all there is to do, see and experience in the world's greatest city!