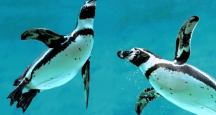 New York Aquarium | NYC Attraction
The New York Aquarium is a family-friendly NYC Attraction. Add this NY Thing to Do to your itinerary during your next visit to the City.
Address:
602 Surf Avenue Brooklyn, NY 11224
The New York Aquarium is a fun place to spend a day with the family. This NYC Attraction is a favorite with locals and visitors.
About The New York Aquarium:
Visiting the New York Aquarium is a family-friendly NY Thing to Do. With lots to see and do, this NYC Attraction is a wonderful place to spend an afternoon. There is something for all ages at this Attraction.
The Aquarium features exhibits including Sea Cliffs, and Conservation Hall. Conservation Hall is an exhibit that really speaks to the mission of the Aquarium. While providing entertainment is part of what they do, teaching visitors about threatened ecosystems – and what each person can do to help – is at the heart of the Aquarium's mission.
Visitors can also enjoy the Sea Lion Celebration at the Aquatheater and watching a show at the 4D theatre. This NYC Attraction is home to birds, mammals, and fish. See the penguins, Pacific walruses, California sea lions, sea otters, and many other creatures.
Activities take place throughout the day that gives visitors the chance to learn more about the animals that live at the aquarium. Examples include the walrus, penguin, and sea otter feeding. Watch as staff members feed these animals while providing fun facts about each of them.
Planning a stay at a New York City Hotel? Consider adding a visit to the New York Aquarium to your itinerary. This NY Thing to Do is sure to be a hit with the entire family.
Hours:
Daily: 10 a.m. to 4:30 p.m.
During the summer, closing time is 6 p.m.
Admission:
Ages 3 and up: $11.95
Under 3 is free
4D Theater: $6
NYC
Visitor's Guide
Learn about all there is to do, see and experience in the world's greatest city!