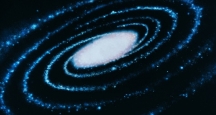 Hayden Planetarium | NYC Attractions
Searching for NY Things to Do? Spend an afternoon exploring the Hayden Planetarium – a popular NYC Attraction.
Address:
81 Central Park West New York, NY 10023
Coming to New York City for a visit? Learn about space and sky at the Hayden Planetarium – a popular NYC Attraction.
About Hayden Planetarium:
Hayden Planetarium is located at the American Museum of Natural History. The Museum may be more well-known than the Planetarium, but both are certainly worth and are popular NY Things to Do.
Popular and well-known scientist Neil deGrasse Tyson leads the Museum, and his mission is to do much more than provide entertainment. He wants to offer every visitor the chance to learn about and understand the latest cosmic discoveries.
This NYC Attraction boasts permanent and temporary exhibits that cover a range of subjects, and special programs give visitors an opportunity to delve deeper into what interests them most. You'll find programs for both adults and children at Hayden Planetarium. Enjoy lecture series and hands-on learning opportunities. Check the Hayden Planetuarium's website for a current schedule of upcoming programs. 
deGrasse Tyson doesn't want the chance to learn from the Hayden Planetarium  to be limited to those who can visit in person. For that reason, the Planetarium offers lots of online resources, so you'll be able to keep up with new innovations even after you return home from your visit to NYC.
As mentioned above, the Hayden Planetarium is housed at one of the most popular NYC Attractions: The American Museum of Natural History. Add a visit to the Museum – and the Planetarium – to your itinerary during your visit to NYC.
Hours:
Daily: 10 a.m. to 5:45 p.m.
Admission:
Adults: $22
Ages 2 to 12: $12.50
Under 2: Free
NYC
Visitor's Guide
Learn about all there is to do, see and experience in the world's greatest city!