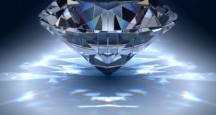 The Diamond District | NYC Attraction
The Diamond District is an NY Attraction that offers the chance to enjoy NYC Shopping for loose stones, finished jewelry pieces, and custom jewelry creations.
Address:
West 47th Street between Fifth Avenue and Sixth Avenue
For some, the fabulous NYC Shopping is reason enough to plan a visit to the City. Are you in the market for diamonds or jewelry? Then a stop by The Diamond District is a must.
About The Diamond District:
NYC Shopping for diamonds and other fine jewelry should always include a trip to the Diamond District. Here you will find the largest concentration of diamond dealers and jewelry retailers in the country.    
For those who have never enjoyed NYC Shopping in the Diamond District, it is difficult to imagine just how much business is done here. Each day the 2600 businesses within the Diamond District do an average of $400 million in sales. Whether you are Shopping for loose stones, the perfect engagement ring, or a one-of-a-kind vintage piece, The Diamond District will have plenty of options.
While this is certainly the go-to spot for diamonds and fine jewelry, having that many choices can make selecting a dealer a daunting task. Top tips for NYC Shopping in the Diamond District including comparing prices and quality from at least a few dealers. Getting an appraisal is also a must when shopping for jewelry in the Diamond District as is being certain your diamonds have proper certification from either the Gemological Institute of America (G.I.A.) or the European Gemological Laboratory (E.G.L.)
While there are many fine jewelry shops throughout the City, if you are looking for jewelry during your stay, then the Diamond District is an NY Attraction that you must add to your itinerary during your stay. Do your homework ahead of time. Learn how to choose a quality diamond. This will help ensure that you get exactly what you want.
Jewelers who can create custom pieces can work with buyers who want a truly one-of-a-kind piece. If you can't find exactly what you're looking for in the Diamond District then there is a good chance it doesn't exist. 
NYC
Visitor's Guide
Learn about all there is to do, see and experience in the world's greatest city!